Shenzhen Dataifeng Technology Co., Ltd.. is a high-tech enterprise focus on the SMT production process of electronic chip welding, is a collection of research and development, production, sales and service in one of the professional electronic chip welding repair processing solutions industry. Since the company was established in March 2009, thanks to the support of new and old users and the joint efforts of all staff. Now has the independent intellectual property rights of the core technology in chip welding repair special equipment. the company in line with the customer-centered, the pursuit of perfect technical solutions for the goal, professional to provide high-quality electronic chip welding BGA repair equipment.
The repair equipment series products have covered high and low grades, could be customized for special needs and provide customers with complete solutions in electronic chip welding repair operations!
Dataifeng through independent development and innovation, product functions and quality continue to improve, with good professional technology, quality and timely after-sales service, won the recognition and trust of our customers.
We'll solve it for you to deal with the SMT production process can not deal with the problem! No matter you are in the precision BGA welding encountered problems, or precision welding technology problems, with our professional technical experience and high-tech solutions.
We offer more than BGA machining welding or ball planting technology! We save more manpower and material costs for you! Your satisfaction is our eternal pursuit! Dataifeng is getting better every day because of you!
Basic Information
Year Established

2013

Business Type

Manufacturing Industry

Country / Region

Shenzhen

Main Industry

Electronic Products Machinery

Main Products

BGA rework station other welding Equipment

Enterprise Legal Person

Tony.Qin

Total Employees

16~100 people

Annual Output Value

12000000USD

Export Market

Others

Cooperated Customers

--
Company Profile
Shenzhen Dataifeng Technology Co., Ltd. was established in March 2009. It is a professional manufacturer of electronic chip welding technology in the SMT production process, integrating R&D, production, sales and service. At present, the company has a number of senior technical engineers, as well as 2 R&D bases and multiple production lines. At the same time, we have applied for a number of national technology patents and professional inspection certificates in China. Now the company's business projects are diversified (BGA rework stations, BGA test tools, BGA ball planting equipment, BGA plant ball processing services, BGA consumables, BGA soldering rework services, and other PCB motherboard chip repair services), among which equipment products can be processed and customized . In addition to having a large domestic customer base, we also export to the United States, Canada, Australia, Singapore, Malaysia, India and other countries. We firmly believe that with the support of customers and the joint efforts of all employees, Dataifeng Company will strive to serve more customers through innovation and make customers have a better sense of experience.
Company Video
Certifications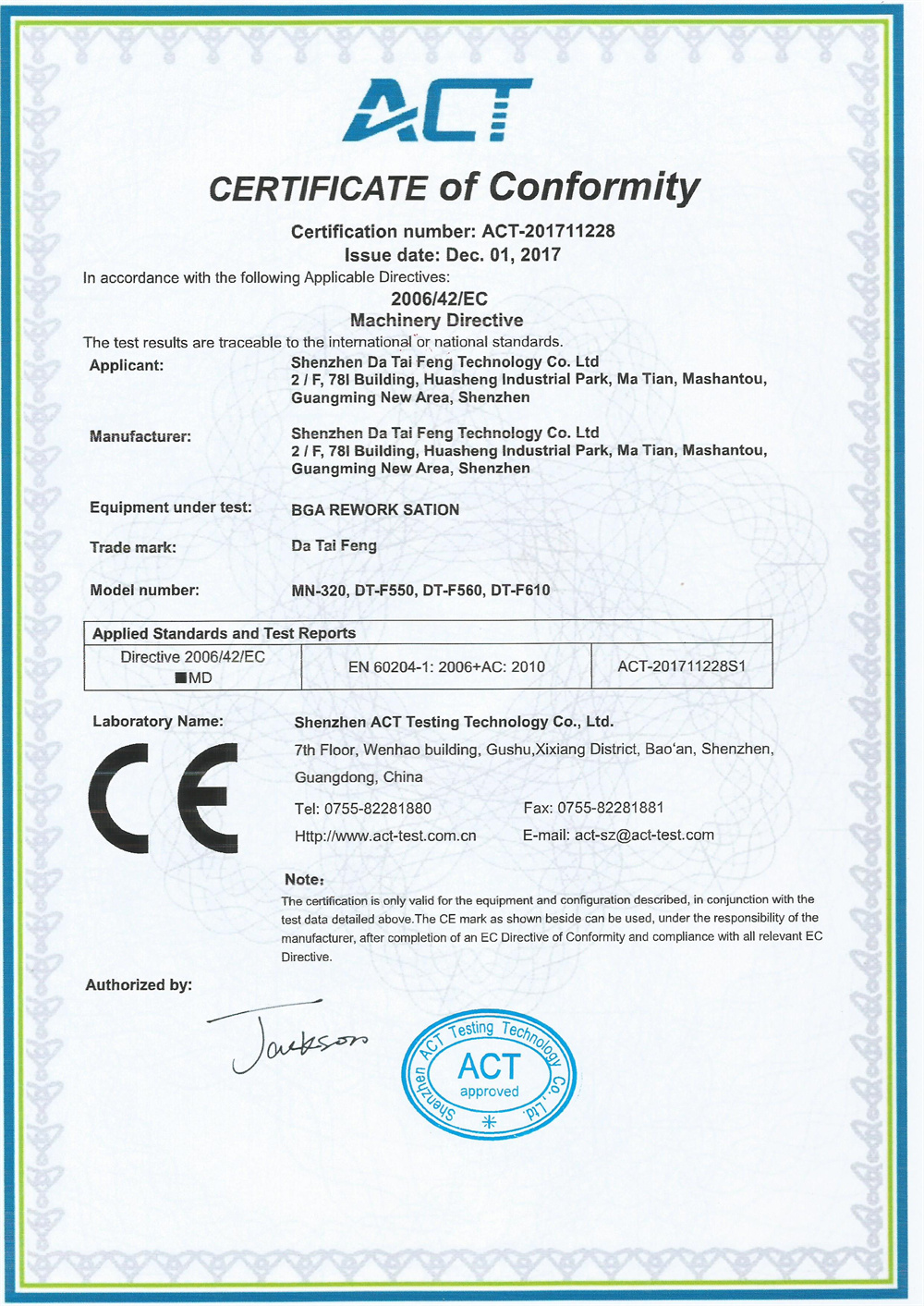 CE
Issue by:Shenzhen ACT Testing Technology Co.,Ltd.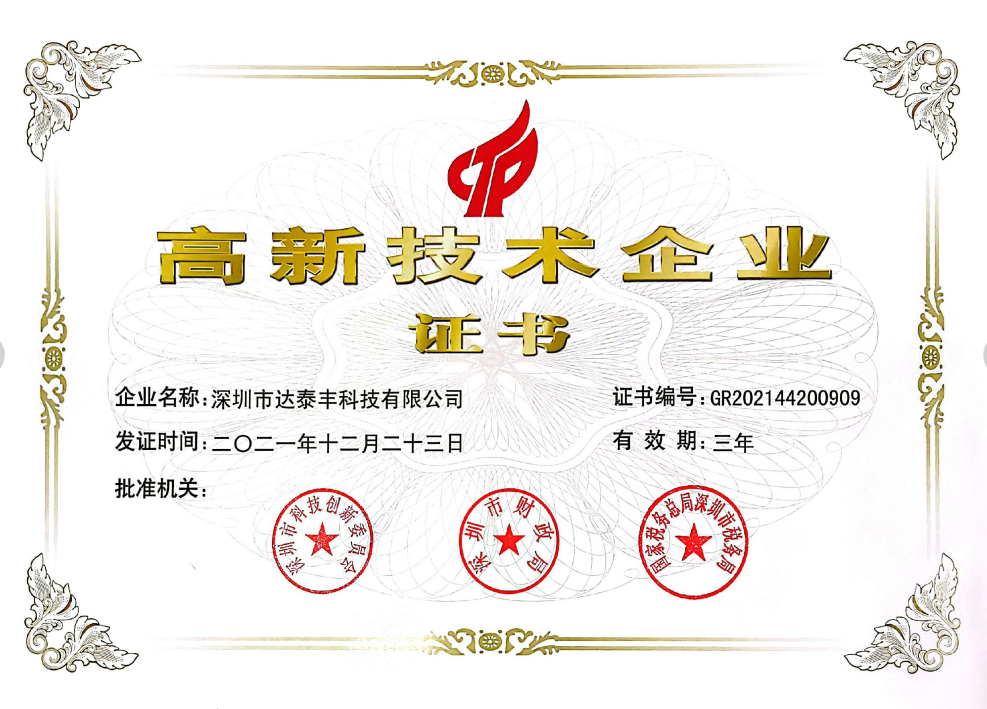 Certificate of High-tech enterprise
Issue by:Shenzhen Technology Innovation Committee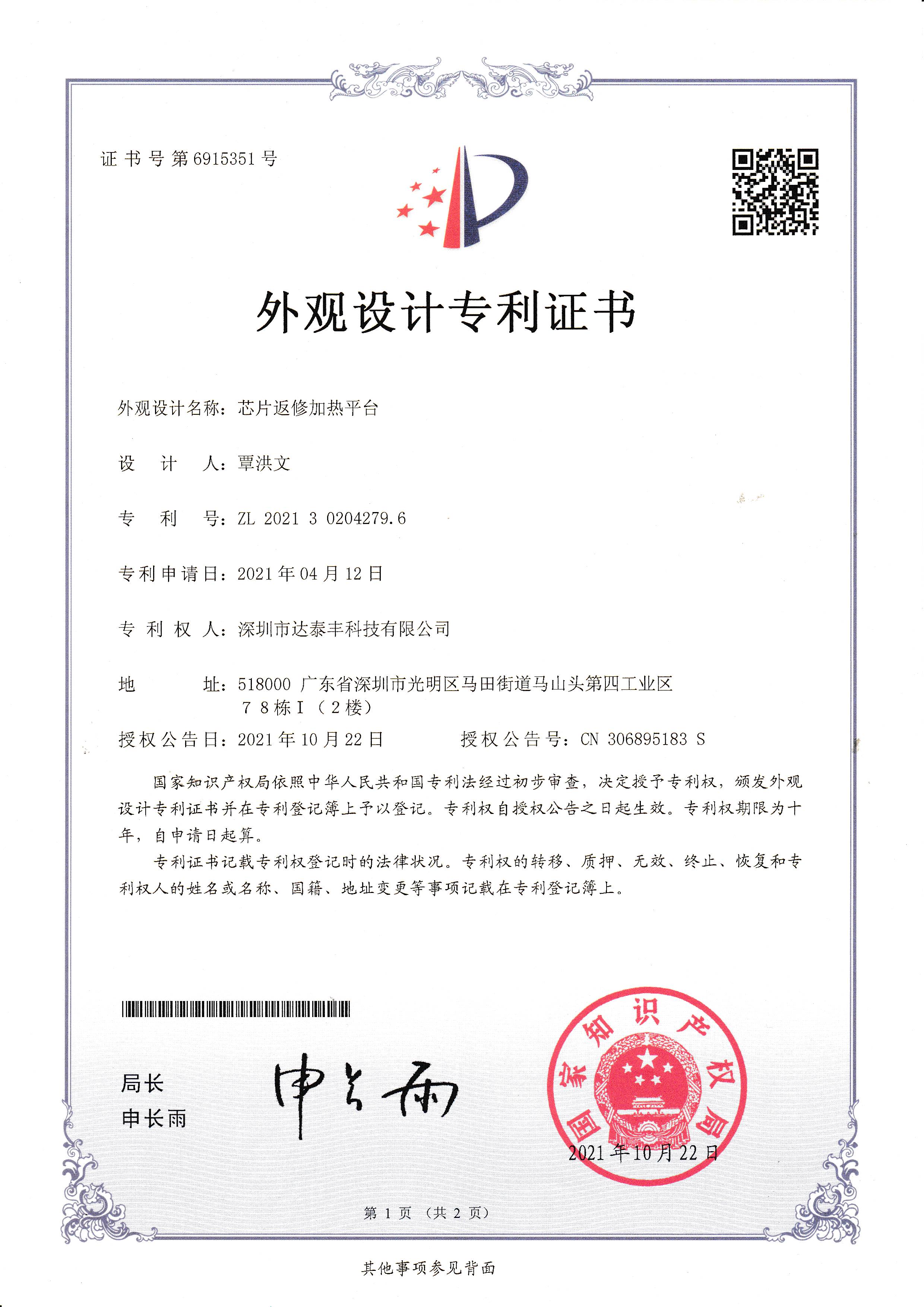 Registation of Design
Issue by:China National Intellectural Property Administration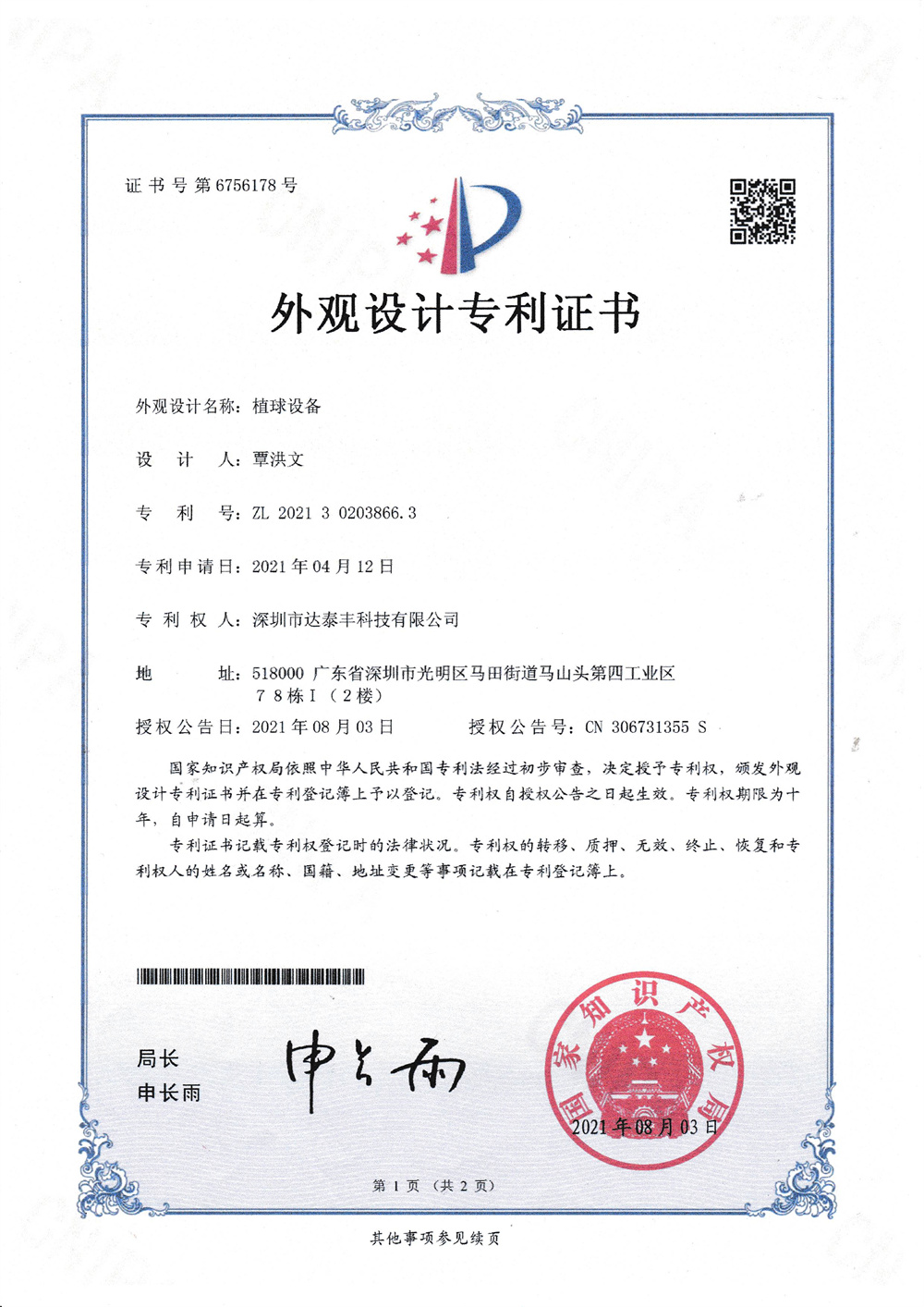 Registation of Design
Issue by:China National Intellectural Property Administration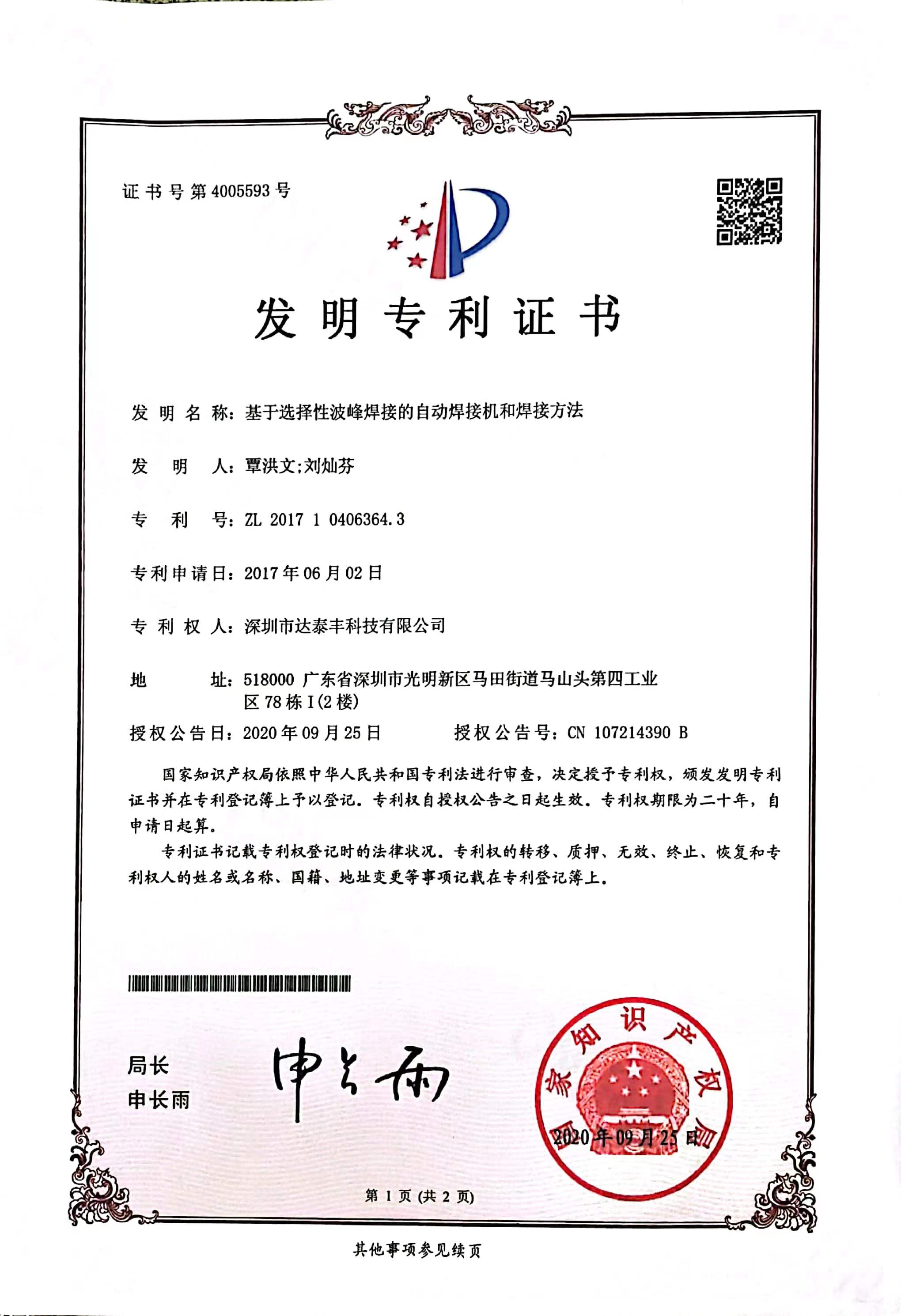 Registation of Design
Issue by:China National Intellectural Property Administration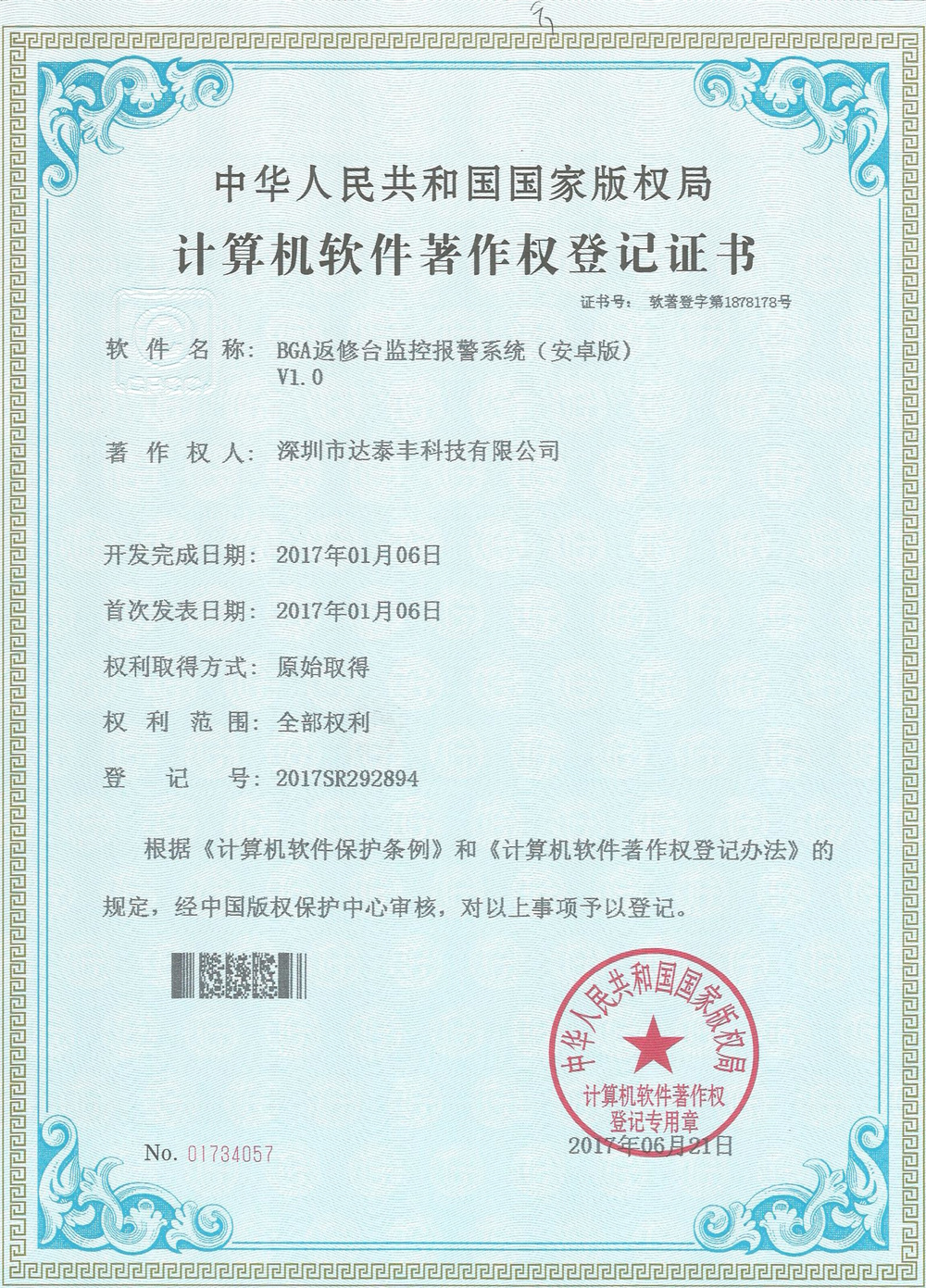 Certificate of Registration of computer software works
Issue by:National Copyright Administration of China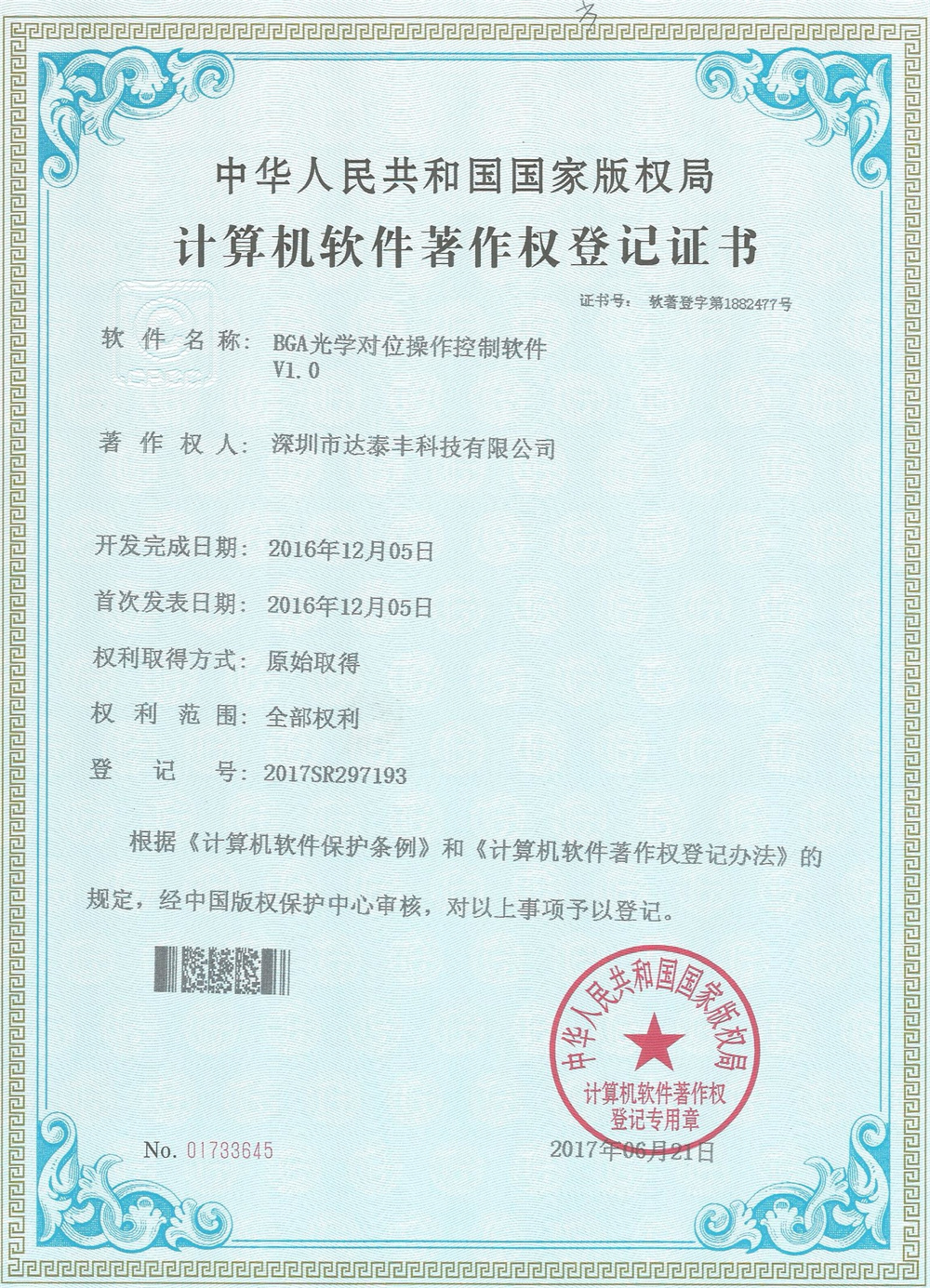 BGA optical counterpoint operation software
Issue by:National Copyright Administration of China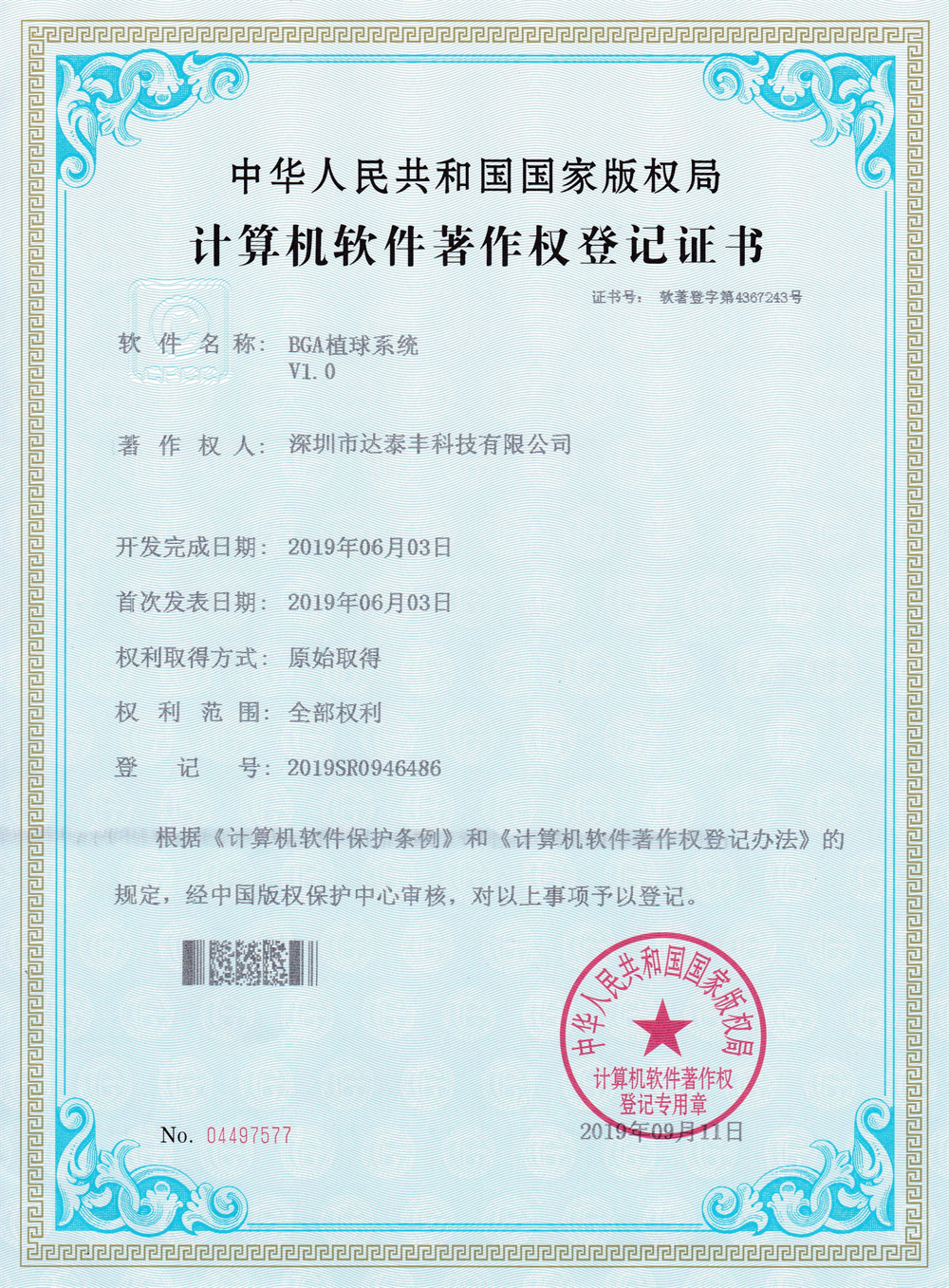 BGA ball planting system
Issue by:National Copyright Administration of China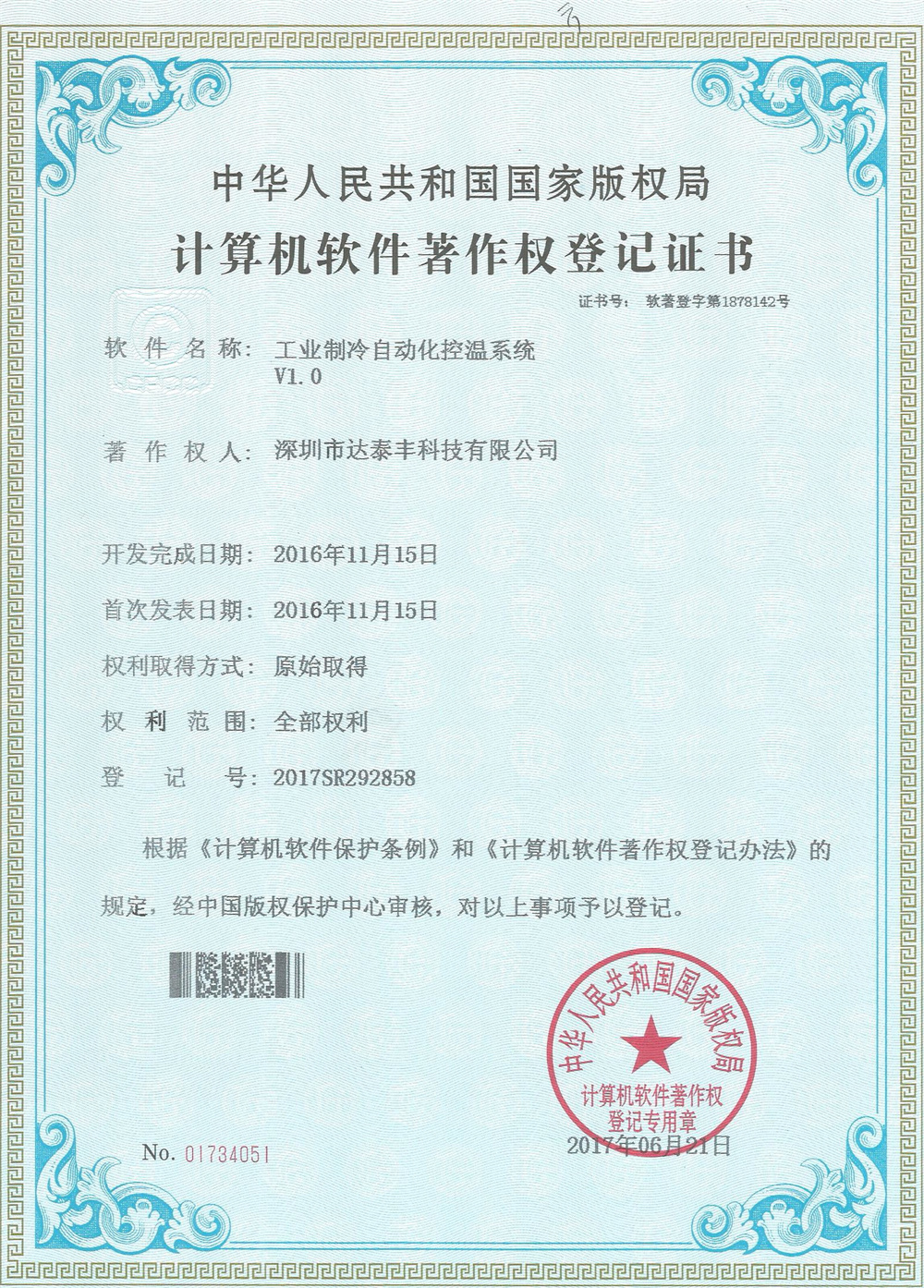 Industrial automatic chemical temperature control system
Issue by:National Copyright Administration of China